Psychosexual dysfunctions in African countries
Although Africa represents 12% of the worldís population, over 60% of the AIDS-infected population resides on the continent. The African continent is represented by an eclectic group of cultures, customs, politics, economics, and societies. Yet, common stresses between African countries, such as famine, lack of educational infrastructure, wars, and lack of accessibility to health care and opportunities to create wealth have all handicapped Africa's overall progress in tackling the AIDS/HIV crisis. Even beyond the incompetence of government infrastructure, a large part of the virusí rapid spread has to do with sexual cultural norms in many African traditions. The norm of multiple sexual partners, particularly in males, is common. Promiscuity demonstrates the absolute disregard of factoring potential risks into sexuality in Africa. During his 2005 trial after being accused of rape, current South Africa President Jacob Zuma admitted to having unprotected sex with a woman that he knew was HIV-positive. Among his defense rested on the fact that he took a shower afterwards to cut the risk of contracting HIV. Attitudes towards sexuality and its consequences across Africa in some ways are similar, yet in other ways very different. In that way, psychosexual dysfunctions show themselves in many forms that depend on cultural norms and circumstance in Africa.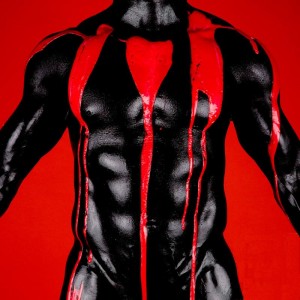 One common trait among African cultural beliefs and practices is the patriarchal gender system that elevates males to positions of power and women to subordinate positions. One consistency among African women is that a large number in the continent lack control over own sexuality. Part of this has to do with tradition rooted in the husbands being the bread earners and fighters, and women the nurturers. In a continent ravaged by poverty as a whole, this patriarchal society has translated into better opportunities, if there are any to be afforded, to males over females. Economic dependence has undermined women's right to safe sexuality. Consistent in the poorer regions of the continent, women's health needs are widely neglected. Poor nutrition and overall physical and mental health have made sterility the most common form of sexual disorder on the continent. In times of war, coerced sex against women is among the most common tools weapon which profoundly affects the psychological health of African women. For example, a 1996 report published by the United Nations Special Rapporteur on Rwanda estimated that between 250,000 to 500,000 Rwandese women and girls were raped during the 100 day genocide in 1994.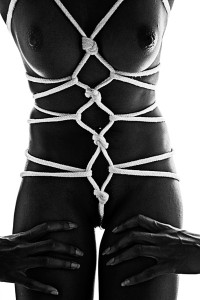 The common practice of Genitalia mutilation in Africa has been assigned many meanings as far as its psychosexual impact on women. Most of the girls and women who undergo genital mutilation in the world live in Africa (primarily in the northern regions) and its psychosexual impact have been linked to women suffering from sexual anxieties, depression, and developing negative attitudes towards sexuality. Cultural relativism dismisses these arguments by saying that the reasons it is performed is to attenuate female sexual desire and promote fidelity, as well as enhance male pleasure. In particular, Muslim communities in Africa argue that it is demanded of their faith to be performed. Today, human rights groups, modern urban Africans, and a vast majority of the African population reject this practice (or they never had practiced to begin with). This cultural independence between African communities reflects the difficulties in tackling sexual health on the continent; different ethnic groups have diverse concepts on sexuality and psychosexual health.
Despite its introduction in Africa commonly associated with colonialism or slavery, the role of religion on psychosexuality in Africa cannot be underestimated. In a country such as Morocco, with a predominantly Muslim population, psychosexual dysfunctions are not openly discussed because of Islamic views do not support the open discussion of sexuality outside of the context of the family.  Women who suffer from psychosexual dysfunctions such as vaginismus do not seek therapy because restrictive religious education and family pressures does not promote such things into the public sphere. Catholicism sought to influence monogamy and abstinence into the African context. Continued promiscuity, gender inequality, and rate of STDs suggest have only been partially taken hold. The Churchís strict views on certain sexual behaviors, such as masturbation or homosexuality, can breed stress, insecurities, and anxieties that themselves bring about psychosexual dysfunctions.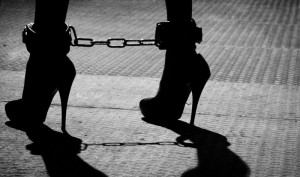 In males throughout the continent, impotence is the most commonly reported psychosexual dysfunctions. Perhaps it is the stresses of the pressures on men from traditional African societies working to succeed in a Western-influenced and poorly designed capitalist and urban culture contradicts millennia of traditions. Additionally, because African nations exalt the dominant virile male, erectile dysfunctions and lack of libido are viewed to be shameful. The pressures in many African societies include bearing children and the inability to do so brings about immense stress which creates a cycle of anxiety which reinforces psychosexual dysfunctions.
[ad#downcont]The infrastructure in Africa with regards to psychotherapy is virtually non-existent in many countries. Though issues of sexuality remain in the forefront of many African problems, addressing psychosexual dysfunctions do not. This has partially to do with the shame that is accompanied of perceived sexual inadequacy, such as women lacking the sexual drive to conceive or men not capable of sexually performing. The embarrassment, whether in Ghana or South Africa or Egypt, make few Africans seek professional therapy and treatment. In prominent African countries such as Nigeria, there are no sexological research centers at all. What this reveals is a contradiction in African society that needs to be reconciled: On one hand, it is its openness towards sexuality that is inflicting great suffering in the continent through disease and culture, but its concurrent secrecy is allowing nothing to be done about it.